1st class Linkedin profile helping secure more job opportunities even while you sleep
Linkedin is an excellent place to showcase your skills and experience to other professionals in your field. This way, new opportunities come to you, even while you sleep!
Your personal brand is very important which is why it's essential to spend some time updating and utilising your linkedin profile.
Here's our top tips to get started with your linkedin profile and how to stand out from the crowd!
1. Your URL
Every profile has an automated URL that usually includes numbers at the end, which doesn't look very professional. We suggest removing the excess and just having your name.
2. Your Name
Linkedin now has a voice feature so you can also speak your name, great for people who often experience mispronunciation. Remember this is a professional platform, so ideally you'll use your full name and keep the nicknames for when you're offered the role.
3. Profile Photo
I'm sure we've all seen the meme's showing the appropriate photo for linkedin, instagram, facebook and tinder in case you missed them, see examples below.
Make sure you have a clear background, look smart and are smiling directly at the camera.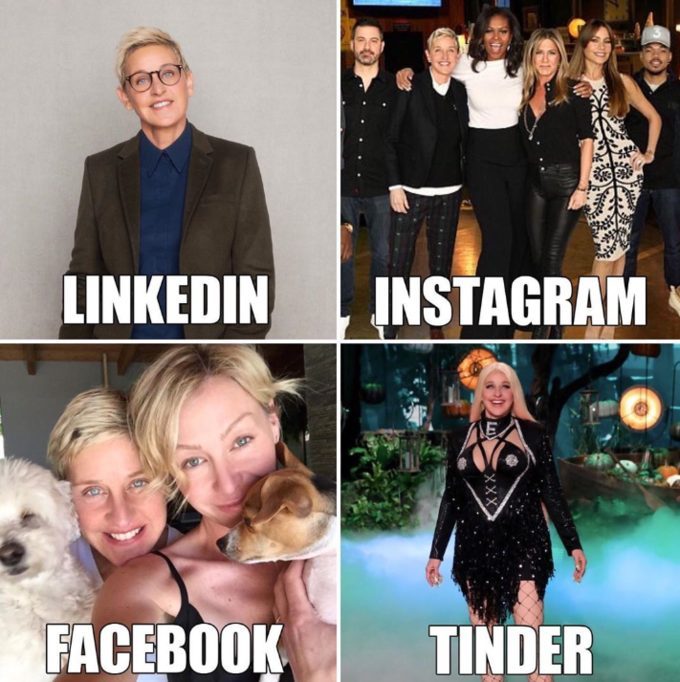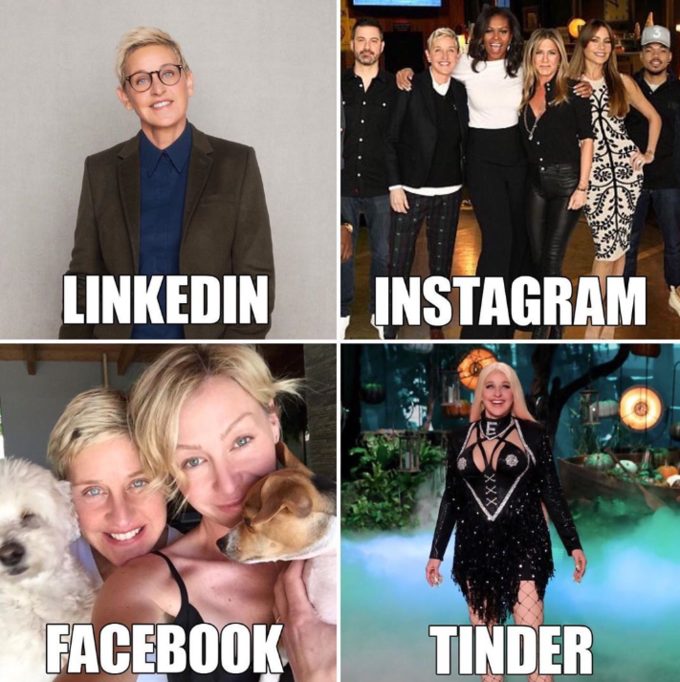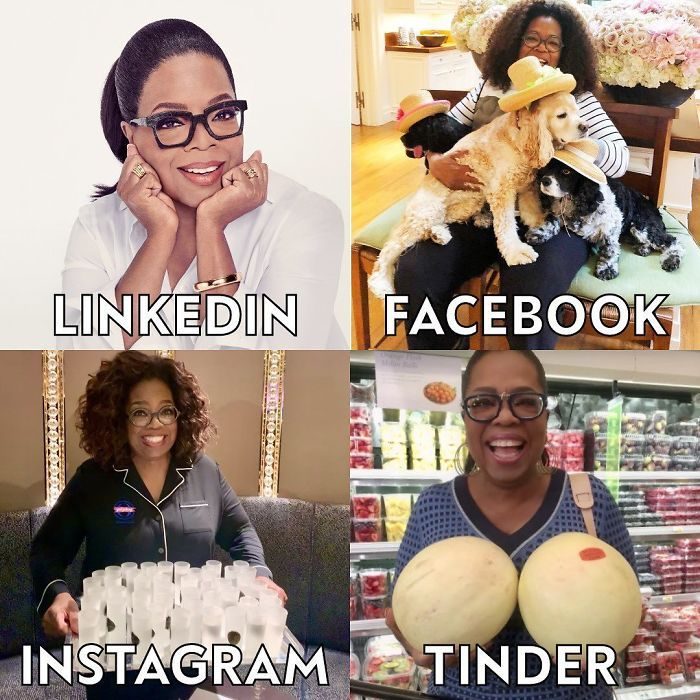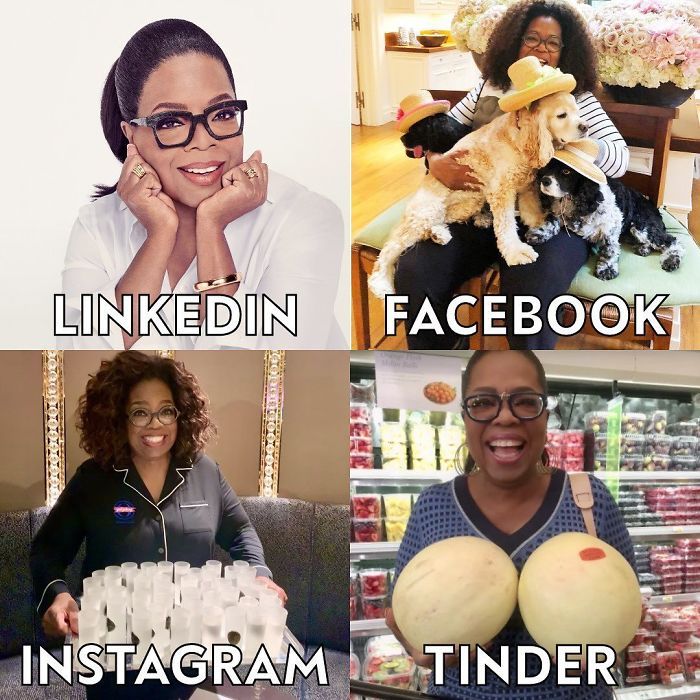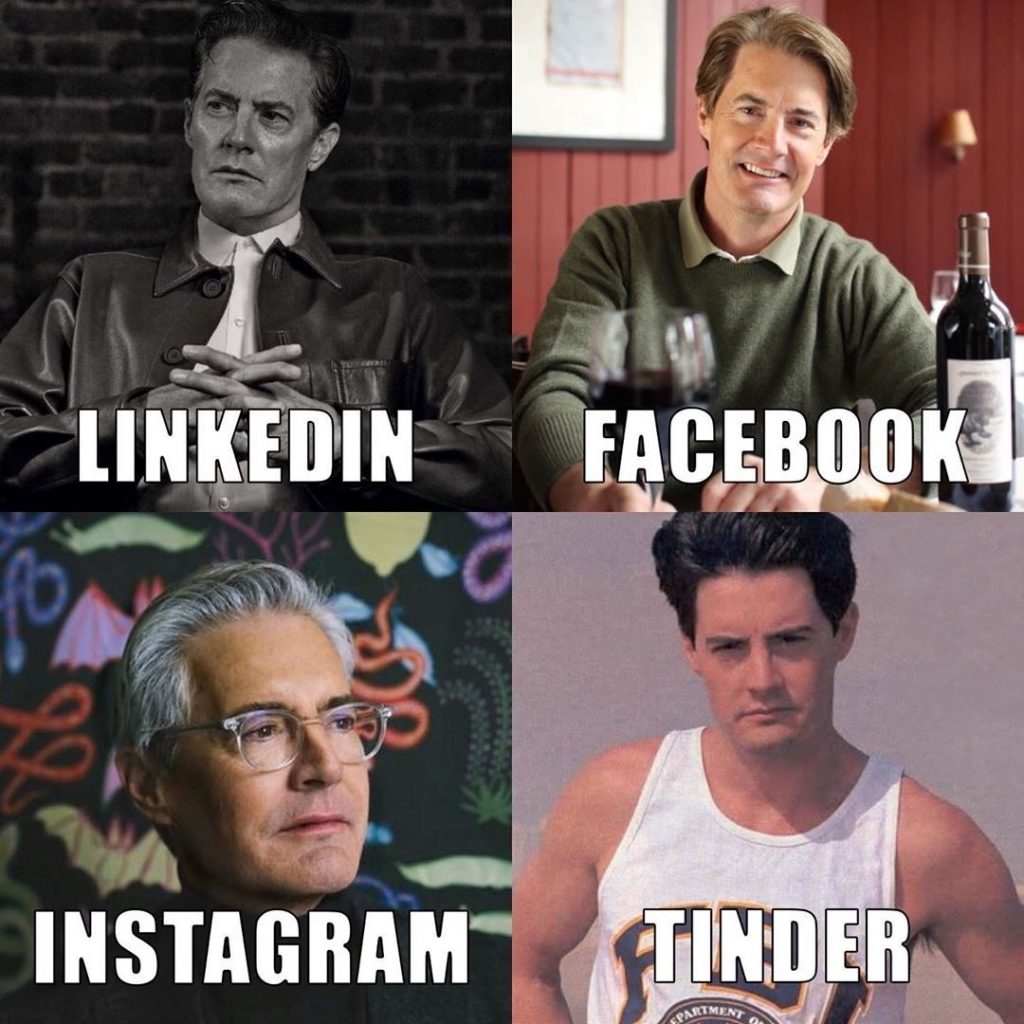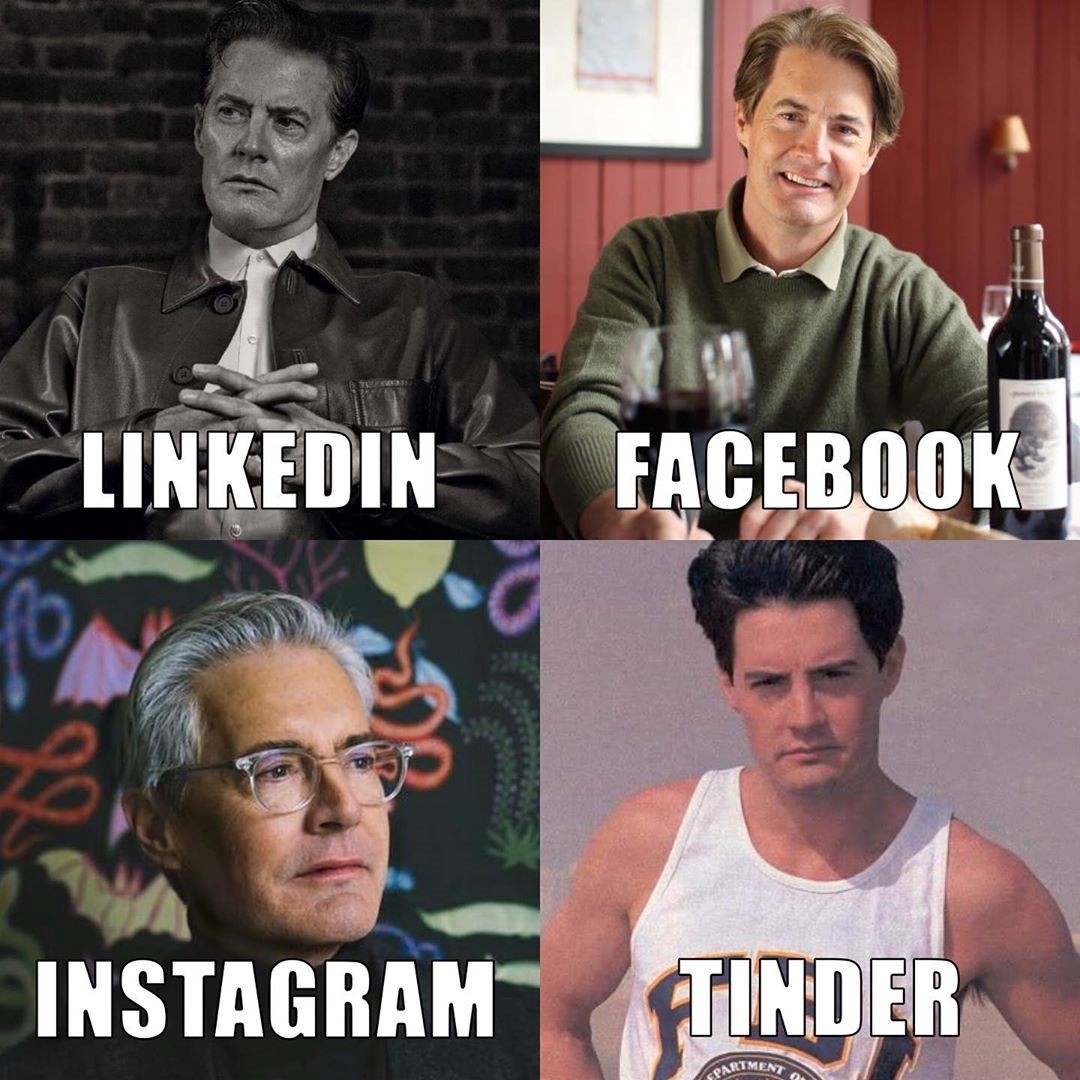 4. Header Photo
Set a header image that represents your profession or interests. It is a great way to clearly show a bit about who you are and what you can bring to an employer. Keep it professional, keep it appropriate to your field and make sure the image is good quality.
5. Your Headline
This is a short snippet about you, one to two sentences - get some good keywords in there such as your job title and experience. Similar to how you would start your CV.
6. Featured Links
Depending on the industry you work in, there may be examples of your work that you can include on linkedin. Using the featured section you can include a range of work that you've been involved in or things you'd like to 'show off' about. This is a great way for potential employers to see what your achievements are.
7. About Section
In this section you can spend more time explaining who you are, what your experience is and why you're a great fit for an employer's business. Avoid over use of buzzwords and 'sales jargon' as this can be off putting to the employer.
8. Your Activity
Whatever you do on Linkedin can be viewed from your profile, so keep it classy, be kind and be professional as those potential employers can see everything you do on Linkedin. Represent yourself in the best way possible.
9. Your Work Experience/Education/Volunteering
Give as much detail as you can about current and previous jobs, it's worth investing the time as this is your online CV working for you 24/7. Keep it punchy and to the point, use the keywords in your industry
10. Take the Skills Quiz
You can manually add your skills, which should be pretty easy, but there is also the feature of taking the skills quiz which will automatically add your skills in. There's plenty of skills tests to take so you should easily be able to find something to suit your industry.
11. Recommendations
Asking for recommendations is one of the most effective ways to showcase yourself. Get into the habit at every job to ask your coworkers for recommendations. It's easier to do this when you're in the business than after you leave a role so make this a priority where possible.
12. Connections
Once the above is complete it's time to start growing your network, be very selective about who you connect with. Aim to keep your connections purely related to your industry. You can also sync your phonebook which is a simple way of starting your network off to a great start, remember those recommendation requests.
13. Using Linkedin
Once your Linkedin profile is complete, it's important to use it. Engage with posts, add comments where suitable, even create your own posts and start your own conversations. Become a voice on LinkedIn and you'll notice your personal brand grow, bringing more suitable opportunities your way.
For more great tips and advice on how to improve your linkedin profile, read this article from HubSpot.
Ready for your face to face interview? See our article here on how on how to dress.